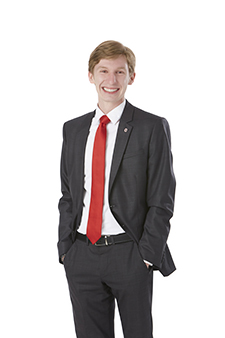 Eric Vinyard: Manager, Government Relations & Public Affairs

Eric Vinyard comes to Hicks partners with experience in nonprofit advocacy and public outreach. With work experience in Washington, D.C. for the National Academy of Public Affairs (NAPA) and in Columbus, Ohio for AARP, he is able to bring a valuable set of diverse experiences to the team.
While with NAPA, Vinyard assisted in the organization's work on its Transition 2016 campaign. The campaign aimed to provide guidance to the incoming presidential administration on various political appointee positions and management areas of emerging importance in the federal Executive branch.
After leaving NAPA, Vinyard joined AARP Ohio. At AARP, he worked to coordinate speaking events throughout the state on behalf of the AARP Ohio Speakers Bureau. In addition, he worked on the AARP Ohio Advocacy Team. As part of his work, Vinyard conducted legislative visits to educate policy makers on the positions of AARP, its members, and all Americans 50+ in relation to Federal Health Care proposals.
Vinyard graduated with honors from The Ohio State University with a double major in Philosophy and Public Management, Leadership, and Policy.
---